It is difficult to explain the bonding between your labrador and you. Your lab's love cannot be measured with words. But some quotes can perfectly describe how your lab loves you, how it cares for you, how it thinks about and how it redefines your life.
Here are some Labrador quotes that might be perfectly suitable for your Labrador friend.
Labrador Quotes- best of the best
 1. A labrador quote to explain how your lab feels all the time.
"Remember me because I will never forget You"
 2. A labrador is truly a miracle
"Labradors are Miracles with Paws"
 3. A labrador's fun side
"You call them house flies, I call them Sky Raisins"
 4. Quote for your Yellow Labrador
"Yellow shines with Optimism, Enlightenment and Happiness"
 5. Black lab quotes for a Black lab lover
"Simple pleasures are Life's Treasures"
6.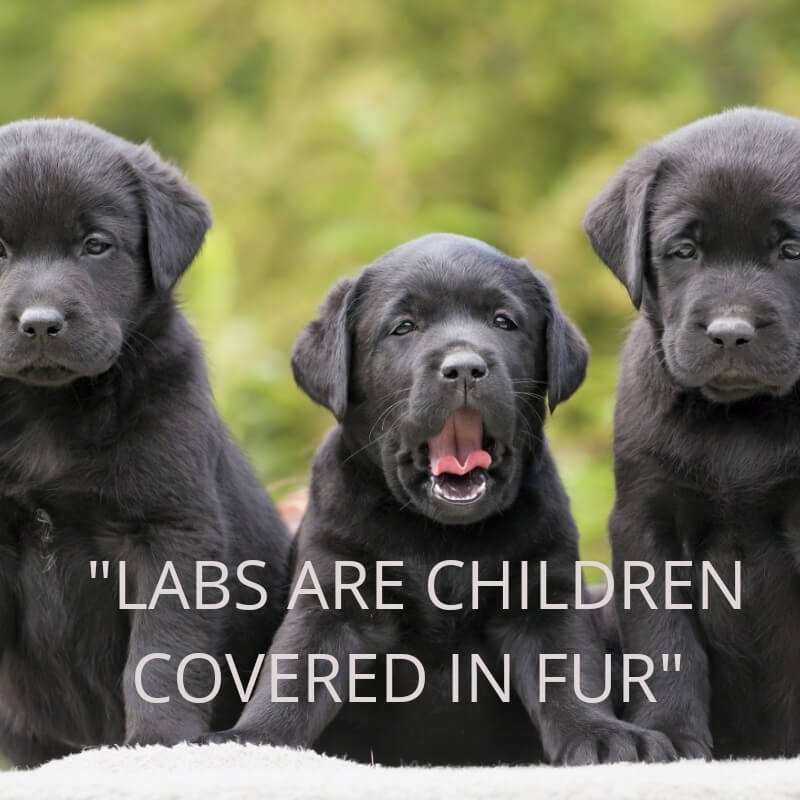 "Labs are Children covered in Fur"
7.
"If you wake up with the Wierd feeling that someone is staring at you…You're probably a Lab parent"
 8. Who does not love chocolates? and who does not love a chocolate lab? Some chocolate lab quotes for you
"Love is owned by a Chocolate Labrador"
 9.
"You can't buy Love. But you can buy a Chocolate Lab which is essentially the same thing"
 10.
"All you need is Love and a Labrador"
 11.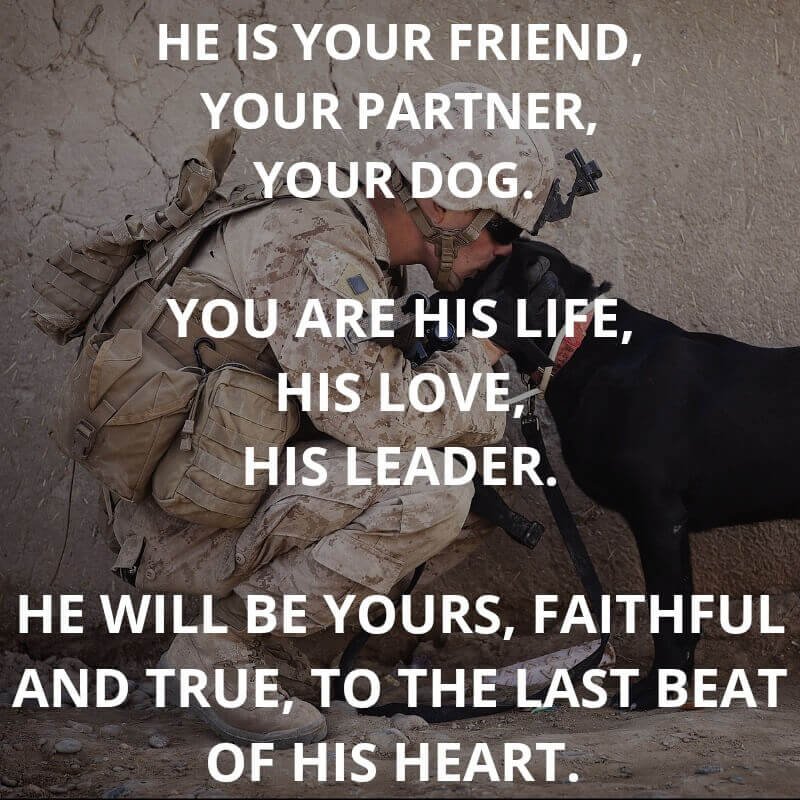 "He is your Friend, your Partner, Your Dog.
      You are his Life, his Love, his Leader.
  He will be Yours, Faithful and True, to the last Beat of his Heart"
 12.
"A House is never Lonely where a Loving Labrador waits"
 13.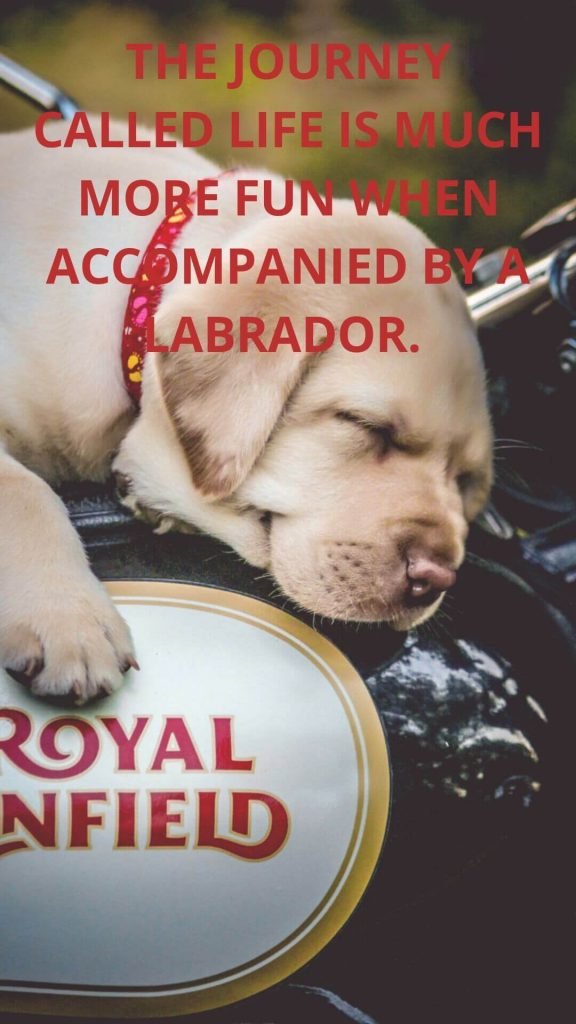 "The journey called Life is much more fun when accompanied by a Labrador "
 14.
"I don't Shed. I emit Magical Fibers of Joy and Love"
 15.
"There comes a time when the bonding begins…When the pup meets your eyes with a resolute Gaze that says, simply, I will Trust you and do my Best for you all the days of my Life"
"We would Love to hear from You. Share best Labrador quotes you know in the comments"